From studying fashion design and working for John Galliano in Paris, to having her original poetry published in the esteemed London Magazine, her creative instincts translate far beyond the confines of any one medium. However, it is her debut EP Drowning in Blessings that presents the most impactful realisation of Sinead O'Brien's work so far.
Over fiery post-punk backing, O'Brien's spoke-sung vocals and densely evocative lyrical imagery across the EP's four tracks single her out as one of the most direct and thoughtful emerging musical artists of the moment; O'Brien has, in other words, found her calling.
It's all a far cry from the days when O'Brien and her friend Aoife were at school together in an ex-convent in Limerick. "We would go to the attic and find old suitcases of photographs and we would make up these stories of affairs between nuns and priests," O'Brien recalls. "I remember my mum saying, 'who's going to read these?' Recently I said to her, 'Mum, people are reading them!'"
Those stories were O'Brien's first memories of writing — an escapist joy that she wasn't getting from the school's English curriculum which she found "extremely flat". "I think it was a bit of a rebellion. My writing was flowery and my ideas were quite far-fetched, so it didn't really sit that well with the teaching system," she says.
Instead, it was the visual arts that attracted her burgeoning creative impulses, so when she was 19 she left for Dublin to study fashion design, discovering an environment that encouraged her to explore and expand her artistic horizons.
An EU bursary scheme took her to Paris to work with Galliano, where among other preoccupations, she began to scribble fleeting ideas into handheld notebooks – miniature plays sprung from the observation of strangers.
These entries started to take a fuller form when she settled in London in 2014 and decided to set aside Saturday mornings to hole herself away in cafés to work on her writing.
The Stooges, William Onyeabor and Frederic Chopin would soundtrack these weekend sessions, which O'Brien believes gave her early pieces a "more rhythmic, longer form", but experimenting with musical performance was still not on the radar. It wasn't until her friend Sophie Harris, now the frontwoman of the band Modern Woman, asked her to take part in a night of music and poetry in Brixton that the next shift of emphasis came.
Taking a leap into the unknown, O'Brien made the last-minute decision to ask her then-housemate Niall Burns from whenyoung to play a set of guitar accompaniments to her readings that night. "That went really well," she reflects, "so I just thought, 'now, let's build this.'"
From that night on, she has always written with a song structure in mind. "I don't always have a chorus," she says, "but I do love to use the mechanics of songwriting to shift my lyrics around. Over time it has become a lot more whole. I understand the purpose of the piece, I understand the relationship I have with the satisfaction and the process. It has changed immensely."
It did not take long for O'Brien to settle on her core band of guitarist Julian Hanson and drummer Oscar Robertson, both of whom she trusts enough to be the first to hear her new songs, which she will happily spend months working on to perfect. "The way I have [built up a relationship while] working with those guys; I wouldn't have with anyone else in the world," she says. The results so far are tight, angular capsules of frenetic energy, pierced by O'Brien's shards of spoke-sung vocal.
The singing style, most commonly referred to as sprechgesang, is particularly in vogue among O'Brien's contemporaries at the moment. "A lot of it is politically charged," she says. "If you have something to say, you want to say it, because then it's heard. Maybe singing is one step removed from saying, in terms of impact, that's my theory."
"I think in ancient Greece and Rome they were speak-singing," she continues, "so it's not really reinventing the wheel, it's just a use of the instrument. It's just the way that I sound, it's not really a conscious choice."
It certainly lends her lyrics a greater clarity, concentrating the listener's attention on O'Brien's greatest calling card and allowing the message to reach its audience unfiltered.
"Most Modern Painting", the EP's opening track, is a tale of self-worth, introspection and the ache of feeling there should be something more ("Longing to be closer / To when we sat in gardens / And made mountains out of matter / Staring at empty glasses"). Its characters seem to instruct themselves to be upbeat ("This is a very good life") while clearly something more grave weighs upon them ("Drowning in blessings / Busy busy / Heavy heavy").
The sense of catching yourself complaining about the daily hustle lay at the inception of the song for O'Brien. "At one point, I heard myself saying the word 'busy' about ten times a day and I thought I'm sick to death of hearing that, I'm not going to say that anymore. I'm a really, really happy person, I get a lot of joy out of what I do, so I'm not going to say 'busy' anymore, but I'm going to get it out of me for this one last time to make this song. It's a blessing, a great problem to have. It became a personal mantra."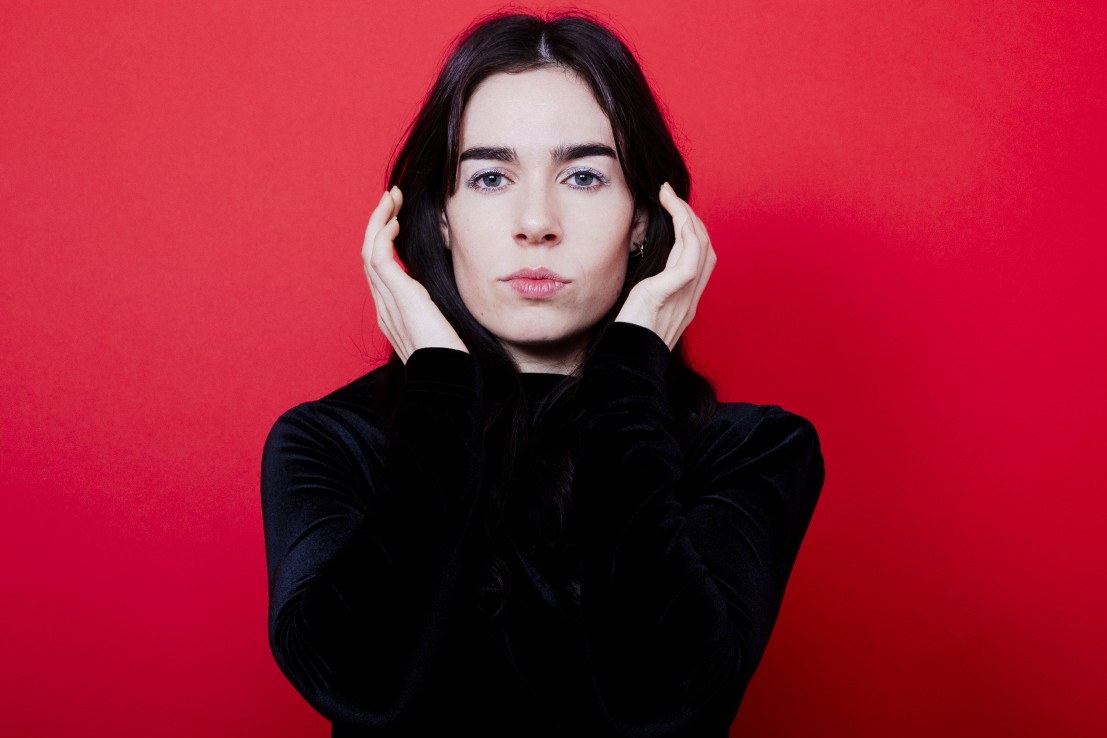 "Strangers in Danger" shows off O'Brien's knack for conjuring one-off thoughts or images that ring around your mind long after they've been heard. Take the lines, "Plastic flowers in bloom and the sound of soccer / Men bonding ten shades of shy", for example.
"When I was growing up, Limerick was a big rugby city, not soccer at all," O'Brien explains. "So every weekend, this sound, all of the chanting and the shouting, all of the men together, it nearly makes me melt just watching the bonding. It's like girls on a spa day. It's something that I'm not in, it's 'other' for me."
The desire to find new perspectives on the world around her is something that O'Brien is seemingly unable to switch off. Whether it is the photographic stories that she would put together during long days of people-watching in Paris, the existential essays and poems that she has had professionally published, or the songs on Drowning in Blessings, there is a unifying creative through-line linking it all: finding profound meaning in everyday details.
Familiar sounds and images that you've never stopped to consider can take centre stage in a Sinead O'Brien song, as can fragments of internal monologues that you thought were unique to you. It is the mark of a true artist, and with her energies now concentrated on making music for the foreseeable future, the audience she deserves are finally at her fingertips.
Drowning in Blessings is out now on Chess Club Records